The Twelve Steps


12 Step FUN 'Step-work'
site with Virtual Tours; Art, Music, Prayer!
_
Spiritual not religious...
---
By a Co-op of 75+ people
illustrating the 12 Steps as 'FUN 12 step-work'!
Most relate best at meetings, but sometimes
visualizing a principle helps integrate it
in an all new way, keeping it simple!
id est: We admitted
"12 steps"
via ART POETRY QUOTES MUSIC PRAYERS and even TATTOOS!
to enrich your spiritual not religious twelve step journey

below: Jorge Torres, Step one - done while in rehab!

We love
quotes
on the principles: Step 1
To know ourselves diseased, is half our cure. Johnathan Chamberlain 1870 It isn't that they can't see the solution. It is only that they can't see the problem. G. K. Chesterton 1874-1936 Nothing is more dangerous than an idea, when you have only one idea. Émile-Auguste Chartier
, 1868
What does not kill me makes me stronger. Friedrich Nietzsche 1844-1900 German philosopher The truth that makes men free for the most part the truth which men prefer not to hear. Herbert Agar 1897-1980

More Examples from our Step 1 Quotes page:
Step 1 ...that we were powerless...

Art: above and below by; Moore College of Art and Design, Jr. Class, 2011


Original 12 step Videos throughout the site.

FROM THE EDGE OF THE UNIVERSE, AND BACK via "The 12 Steps"

By Rick Steinberg, for the: The-Twelve-Steps.com

YOUR PAGES: All

12 step

!
Have Spiritual Fun!

The Twelve Steps, for AA, Al Anon,

or NA add the word "we" before each step.

We admitted we were powerless over alcohol—that our lives had become unmanageable.
Came to believe that a Power greater than ourselves could restore us to sanity.
Made a decision to turn our will and our lives over to the care of God as we understood Him.
Made a searching and fearless moral inventory of ourselves.
Admitted to God, to ourselves, and to another human being the exact nature of our wrongs.
Were entirely ready to have God remove all these defects of character.
Humbly asked Him to remove our shortcomings.
Made a list of all persons we had harmed, and became willing to make amends to them all.
Made direct amends to such people wherever possible, except when to do so would injure them or others.
Continued to take personal inventory, and when we were wrong, promptly admitted it.
Sought through prayer and meditation to improve our conscious contact with God as we understood Him, praying only for knowledge of His will for us and the power to carry that out.
Having had a spiritual awakening as the result of these steps, we tried to carry this message to alcoholics, and to practice these principles in all our affairs.
A virtual tour in fine art and cartoons through steps 1 - 12 !
click toon for step 1 and the tour beginning!
Step 4 toon...by anonymous Portland fellowship member!
---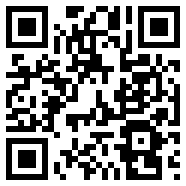 The "

AA 12 Steps,

" "

NA

we version" or the

Al Anon

twelve steps: all in a
12 step program
share the same principles.
We are a family; as the one, same sun shines
into a room through different windows,
it's still the same 12 step light

.
All of us thank 'AA' for sharing the
Twelve Steps and bringing these (and the Twelve Traditions) and Serenity Prayer to recovery and Al Anon.
the 12 steps, twelve steps,the
serenity prayer,alcoholics anonymous,AA, NA
the 12 steps, AA NA Al Anon 12 steps,recovery book
spiritual awakening, Al Anon, book
12 step program, recovery information, defined
recovery AA NA gifts books